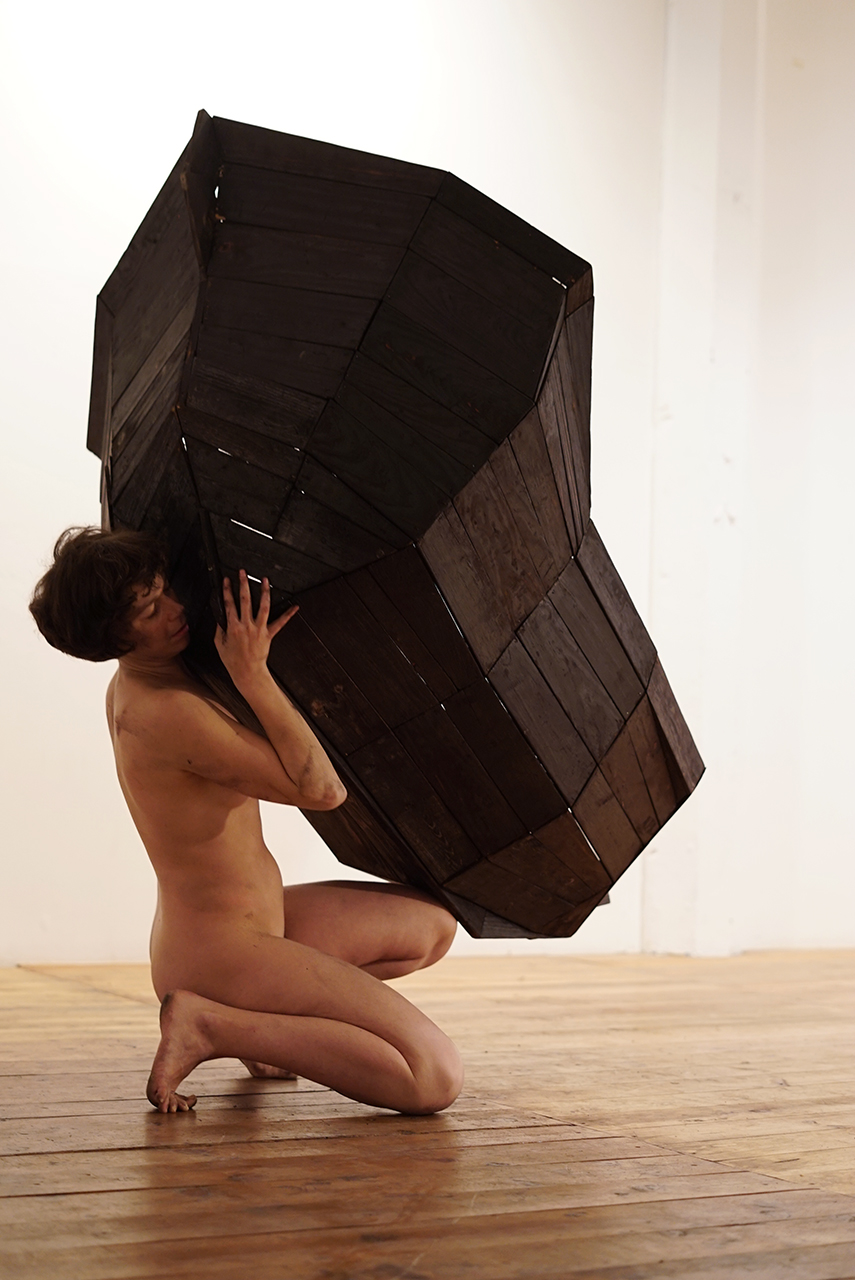 The project 'Laboratory of Resonance' evolved from an interest in the transience of life where nothing is permanent. With on going exercises we explore ways to enhance our sensibility, to observe, feel and reflect the movement and sound of the resonating body, unfolding from moment to moment.
We meet with what there is and we come in contact with it.
We breathe in, receive, absorb and become permeable.
We filter and transform the sensations with our own bodies and our memories.
We breathe out, respond and express the act of resonance.
A dialogue happening with each breath of air, with ourselves and the entities which surround us.
A constantly renewing process of being moved, leaving a mark on our memory.
For the exercise 'Nowhereland' (2017), which is part of the Laboratory, we worked with the object 'Ash' made by
Lennard Houkes
.
LABORATORY OF RESONANCE, 2017 - open end


A project by Céline Tschachtli and Rebekka Friedli