Put on Your Red Shoes (and Dance the Blues)! - Das Kunstmuseum bittet zum Tanz
The short video NACHTS NICHT TANZEN from Kollektiv Beton will be part of the upcoming exhibition at the Kunstmuseum Olten.
04. June 2022 - 21. August 2022






Cantonale Berne Jura
The video performance LEVEZA will be shown at the Kunstmuseum Thun as part of the Cantonale Berne Jura.
11. December 2021 - 23 January 2022




Currently Working On
Receiving a contribution for a current research and location scouting by Amt für Ermöglichung.
December 2021


Digital Bodies
Exhibition with Dagmar Schürrer, Patricia Detmering and Rebekka Friedli at Artemis Gallery in Lisbon.
24. September - 05. November 2021





Im-Puls
The video installation FADING LIGHTS will be shown as part of the exhibition Im-Puls in Bern.
09. September - 03. October 2021






JURAPLATZ
TOUCHING MYSELF is being shown at Public Art Space JURAPLATZ in Biel.
02. July - 18. July 2021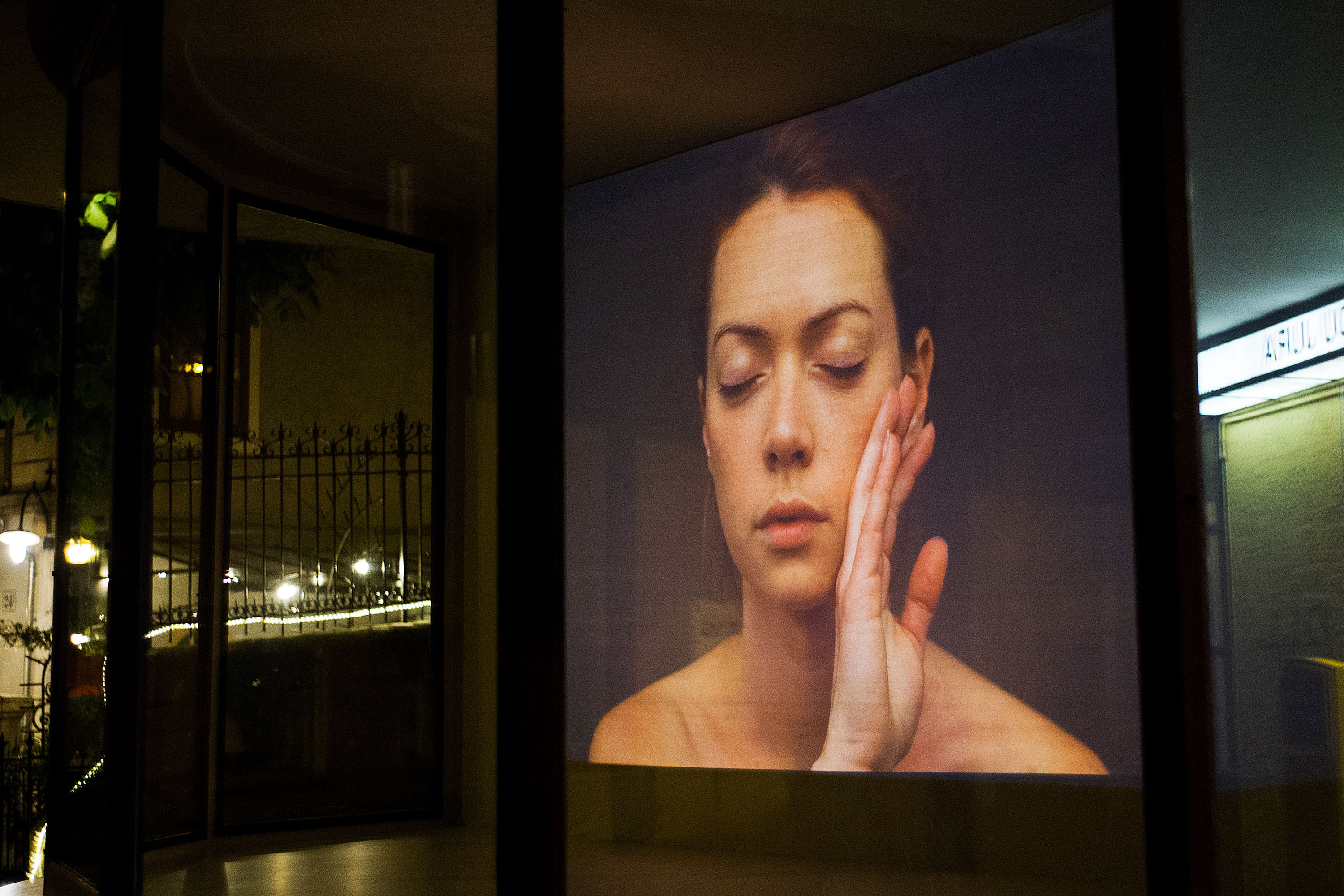 VIDEOS/INTERVENTIONS/DRAWINGS
Exhibition together with Hannah Külling and Christian Spahni at DISPO in Biel.
05. June - 03. July 2021






NACHTS NICHT TANZEN
The new short movie NACHTS NICHT TANZEN from Kollektiv Beton is now online.
With Alina Vimbai Strähler and Music by Geplantes Nichtstun.



The film belongs to the Lockdown Collection – 2nd Wave by Swiss Filmmakers 2020 and can be seen on Play Suisse
Link to media release



Jetzt Kunst N°9
Freibad Marzili Bern
04. October - 14. November 2020

With the new sound installation ARURA by Kollektiv Beton and Thomas Baumann.






TWINGI LAND ART - Performance with Céline Tschachtli 09. August 2020 - Twingischlucht, Switzerland
20. June - 18. October 2020






SKIES receives the FastTrack of the Zurich Film Foundation!
SKIES is a video installation in progress by Rebekka Friedli and Nathalie Kamber.

The competition FastTrack of the Zurich Film Foundation supports audiovisual projects with an innovative technical approach or an unique artistic pretension. SKIES is one of three funded projects in 2019.

03. October 2019






Jetzt Kunst N°6 - Skulpturen und Installationen im Max Frisch Bad - Zürich, Switzerland
22. September - 11. November 2018

JETZT KUNST N°6






Encontros da Imagem - International Photography and Visual Arts Festival
Braga, Portugal
21. September - 28. October 2018






Expression de Visage - S'Paradiesli - Sigriswil, Switzerland
02. September 2018 - 11. March 2019







Morningstar - Ausstellungsraum K25 - Luzern, Switzerland
05. - 27. January 2018
The latest video piece TOUCHING MYSELF can be seen in Lucerne this January.





Nachtflimmern - Projektraum M54 - Basel, Switzerland
03. - 04. November 2017

Our video installation MIT DEM BLICK NACH OBEN (UP THERE) is shown at the exhibition Nachtflimmern in Basel.
To the website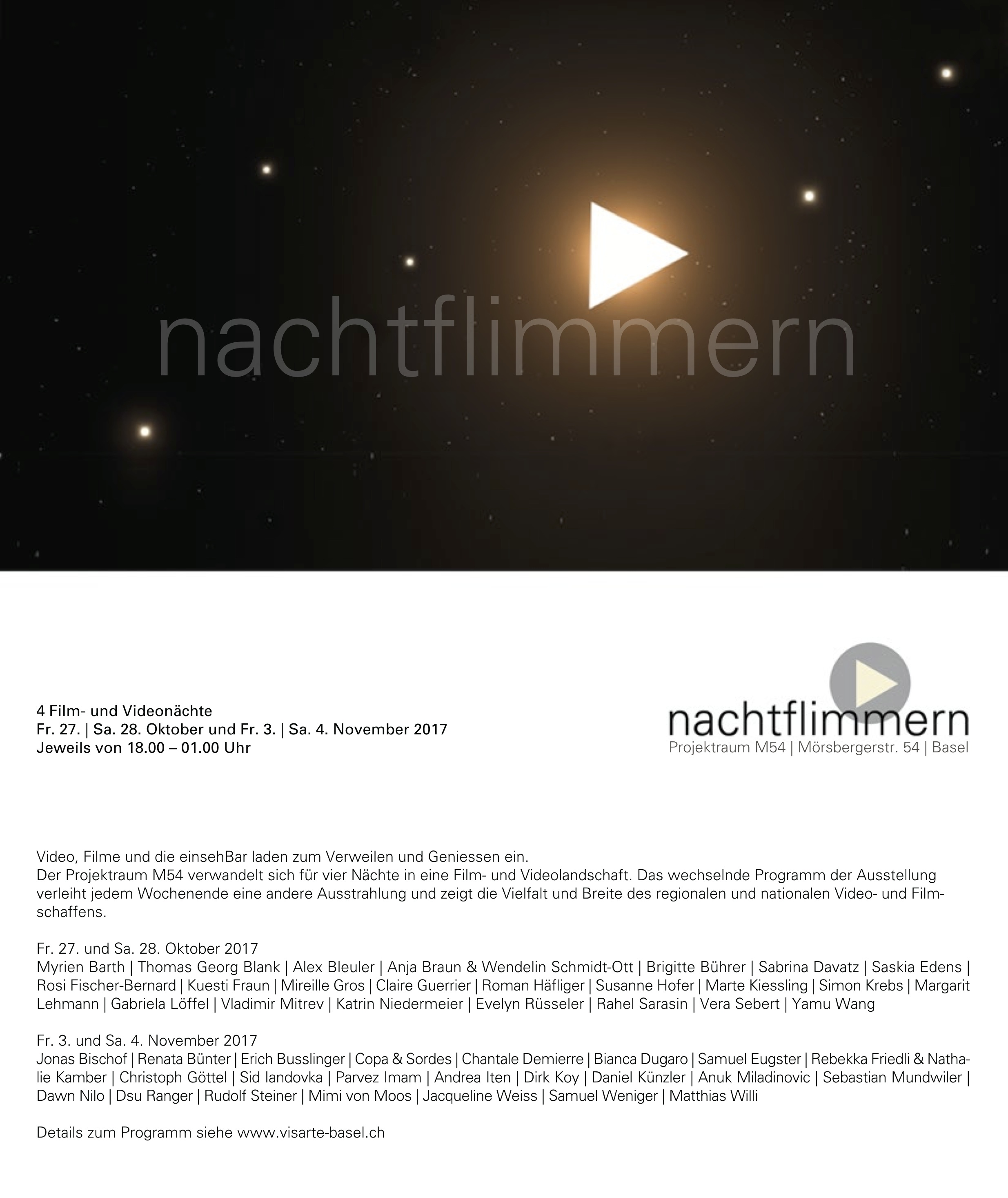 Laboratory of Resonance - Roundabout - Lisbon, Portugal
01. April 2017
Presentation of the exercise 'Nowhereland' together with Céline and the object 'Ash' made by Lennard Houkes.