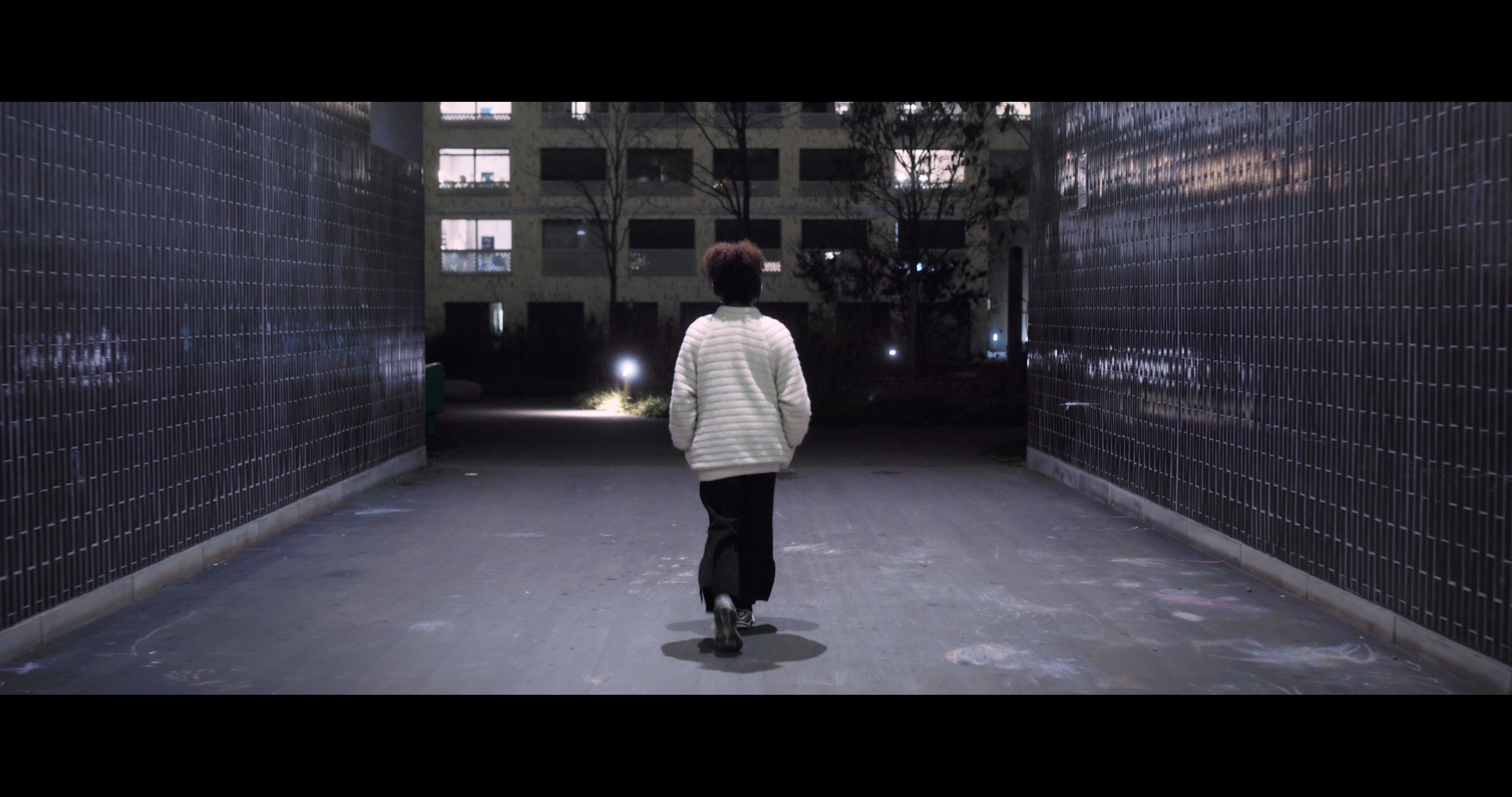 fig. 1 filmstill NACHTS NICHT TANZEN


NO DANCING AT NIGHT follows the urge to move and a longing to dance the night away. The unfulfilled act of feeling a rhythm together, diving into the music and being carried away.
With the second wave of Covid in 2020, the absence of physical and meta- physical spaces became noticeable. We felt a longing for places of encounter and movement, dancing along to a rhythm together with others. Spaces in which a sphere of moving bodies emerges, detached from everyday conven- tions and constraints. Spaces that are no longer accessible due to the current situation, that can no longer be experienced.

The short film expresses the impossibility of creating such a place on one's own. The wish remains unfulfilled, the dancer stays alone with herself. Even in the daydream, the absence of others persists.
NACHTS NICHT TANZEN, 2020

NO DANCING AT NIGHT, 2020
short film, fiction
FullHD, cinemascope, color
stereo 2.0
4' duration
a project by KOLLEKTIV BETON
cast - Alina Vimbai Strähler
gimbal operator - Jonas Jäggi
sound & sounddesign - Nadine Häusler
music -
Geplantes Nichtstun
co-production - Turnus Film
link to the video:
CH:Filmszene SRF Kultur
article
Kurzfilm vom Kollektiv Beton
by Stadt Zürich